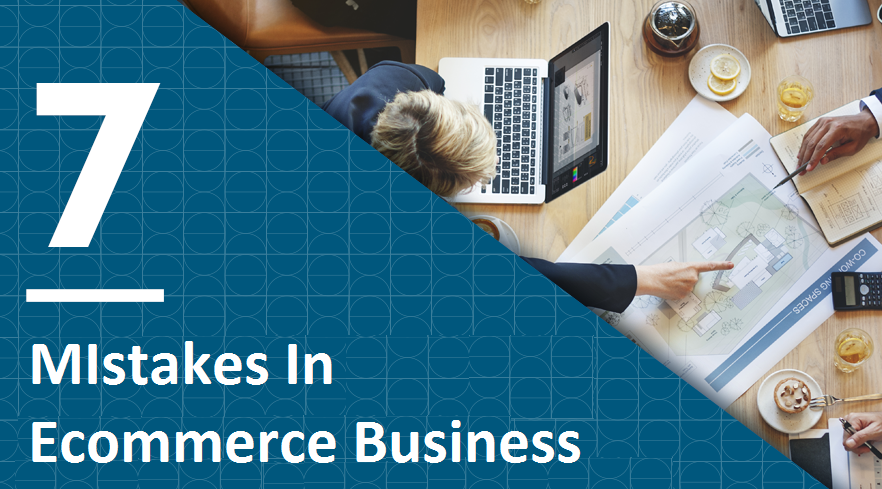 Considering the present scenario, setting up an eCommerce website is no longer a difficult job. However, gaining the desired attention online and selling the products successfully is the real challenge. Despite entering the eCommerce field with high hopes of growing and attracting maximum customers, often people fail to do so due to making common eCommerce website related mistakes, not choosing the right best eCommerce platform in India is one of them. Let's find out about the 7 most common mistakes in eCommerce business here.
Choosing the Wrong Ecommerce Platform
Not selecting the right eCommerce platform in India not only limits business growth but also fails to deliver the desired level of customization and control, leading to security issues, revenue loss, and traffic reduction. Choosing the best eCommerce platform in India is a must for showcasing the products in the best way, attracting the customers and successfully selling the products.
Not Understanding the Target Audience
When you create online store, understanding its target audience is necessary. Not properly defining and understanding the target customers is one of the biggest mistakes eCommerce business owners do. Connecting with the right audience who has the need for that product is the key to increase sales.
A Poor Website Design
A poor eCommerce site design makes it difficult for the customers to trust the site. Hence, make sure to choose the best eCommerce platform in India offers modern themes with simple yet attractive site design layouts.
Not Offering SEO Friendly Website Content
The content of an eCommerce website plays a crucial role in attracting more traffic and converting them into customers. After not opting for the right best eCommerce platform in India, not offering SEO friendly content is another eCommerce business mistake.
Complex Navigation
Opting for complex navigation with confusing navigation, terms are eCommerce business website blunder which makes the customers frustrated and go for other similar eCommerce sites that offers easy navigations. To create online store and to make the most out of it, smooth and easy navigation is a must.
Confusing Check-Out Process
A confusing and complicated the check-out process results in abandoned carts and loss of potential customers. However, many eCommerce businesses commit this terrible mistake of failing to understand the importance of the checkout process in boosting conversion rates.
Poor Customer Service
Not paying enough attention to customer service and continuing with poor responses like one-word answers delayed the response, and automated replies eventually result in unhappy customers. When you create online store, proper customer service needs to be ensured as it is more likely to reduce the chances of losing a customer.
Conclusion
To achieve success in your eCommerce business, it's crucial to avoid the common mistakes mentioned above. Start with selecting the best eCommerce platform in India, and be aware of the common pitfalls to witness your eCommerce business climb above the competitors.