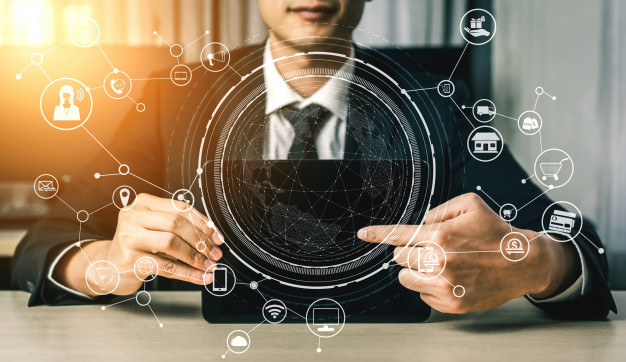 Slowly eCommerce is taking over our lives and most of the shopping is done online now a days. eCommerce is not only helping the customers but it's a boom for the retailers as well.
Still many businesses which has a great opportunity are not online as of now, when they think to take their business online they might be thinking to scale the business in a very aggressive way.
While thinking of taking the business online its little difficult to choose the best ecommerce platform, there are almost 400+ ecommerce platform are available in the market selecting the best out f it is little tedious and confusing.
When selecting the best ecommerce platform to take your business online we need to check very small details and features because these small details and features will make a big difference.
What is Ecommerce Platform?
Ecommerce Platform is user friendly software which helps you to create online store for your business so that you can start selling your product and services online.
Best Ecommerce Platform provides all kind of features which is important for the online store such and you don't need any technical knowledge to manage the ecommerce platform.
Why to Choose Best Ecommerce Platform
Start selling online if you are not selling yet, if customers are buying online than why you are not starting selling online.
Ecommerce contribution in retails sales is almost 15% and in near future it is expected to grow. Many people are earning well after joining the online sales and there are many reasons to join this revolution. Let's see reason to join the online sales mania.
·

Ease to use: No technical knowledge is required.

·

Inexpensive: No need to hire developer, you yourself can manage the store.

·

One stop shop: All kind of technical and marketing features are available on one platform.

·

Help and support: The best ecommerce platform has a feature of community help.
Types of Ecommerce Platform
Like any other services best ecommerce platform also has various types, let's take a look with few important types of it
This kind of ecommerce platform has the hosting services as well, such kind of platform are sometime very costly. The best example is Shopify which is service as a software or SaaS.
Self-hosted platform are those where in you have to buy hosting service from the third party and t his give more control of your online store.
Many ecommerce platforms which is hosted and self-hosted and you can choose whatever is good and cost effective for you.
Best Ecommerce Platform
High end SEO tools, multi-channel functionality and marketing features and any others features which make the ecommerce platform the best ecommerce platform. Let's see who all considerd the best ecommerce platform.
· Shopify
When you search best ecommerce platform, shopify will always be on the top. Shopify has all the reasons to be on the top. Shopify has all features from beautiful templates, advanced ecommerce features and marketing tools which is the basic requirement for a best ecommerce platform.
Let's take a look at some of the Pros and Cons of Shopify
·

Pros of Shopify

1.

East to setup

2.

Responsive themes

3.

Loads with apps and features

4.

Fast load time

5.

Impeccable help and support
·

Cons of Shopify

1.

Costly apps and these

2.

Poor SEO
· BigCommerce
This is also a very popular ecommerce platform and as big as Shopify. BigCommerce is the best ecommerce platform for a small business and startups as they provide the best opportunity to scale the business.
BigCommerce has an excellent set of ecommerce tools to create online store, additional access to the advanced tolls from their app store and excellent 27/7 customer support.
Lets look at the Pros and Cons of the BigCommerce.
·

Pros of BigCommerce

1.

Good for small business and startup

2.

Flexible and scalable

3.

Good SEO tools

4.

Excellent multi-channel tools
·

Cons of BigCommerce

1.

Lacks of one click selling

2.

No cart abundant feature

3.

High price for high volume store
· WooComerce
WooCommerce is the best open source option for ecommerce platform and the best multi channel ecommerce platform. If you want to use WooCommerce than some technical knowledge is required as WooCommerce is works with wordpress.
WooCommerce only works with wordpress and it provides the all kind of plug-in and extension which makes your work easier and helps you to integrate many ecommerce features such as SEO, social media, payments and shipping.
Let's look at the some Pros and Cons of WooCommerce
·

Pros of WooCOmmerce

1.

One-click selling available

2.

Integration and marketing options

3.

Good SEO as works with wordpress

4.

Flexible and customizable
·

Cons of WooCommerce

1.

Prize for hosting

2.

Not beginner friendly
· Magneto
The best part of Magento is, it is completely free. It's not only free for everyone it is the best ecommerce platform for large enterprise business. There are many big business house still use the Magneto like Nike.
Magento's features are so good that you can't ignore them such as best SEO, email marketing, social media and one click selling.
Let's take a Pros and Cons of Magento
·

Pros of Magento

1.

Completely free

2.

Great SEO

3.

Flexible, scalable and customizable
·

Cons of Magento

1.

Coding knowledge required

2.

In direct customer support

3.

Big storage space is required
· Weebly
Weebly is the best for new user who wants to start with simple store which has built in marketing tool. Weebly is on a little costlier side as compared to their competition.
Let's take a Pros and Cons of Weebly
·

Pros of Weebly

1.

Mobile apps

2.

Good email tools

3.

Easy to use interface

4.

Low cost design
·

Cons of Weebly

1.

Add only 25 products

2.

Not good for SEO
Conclusion
Selecting the best ecommerce platform is always a confusing task and once you plan to take your business online than always consider the above mentioned ecommerce platform for your online store.
Some of the platform is good for SEO and some are good in themes and some are very budget friendly, you need to choose the best option available as per your need and desire regarding the online store.
Some are open source and some use wrodpress and the some are free, select the best ecommerce platform and have a successful ecommerce business.