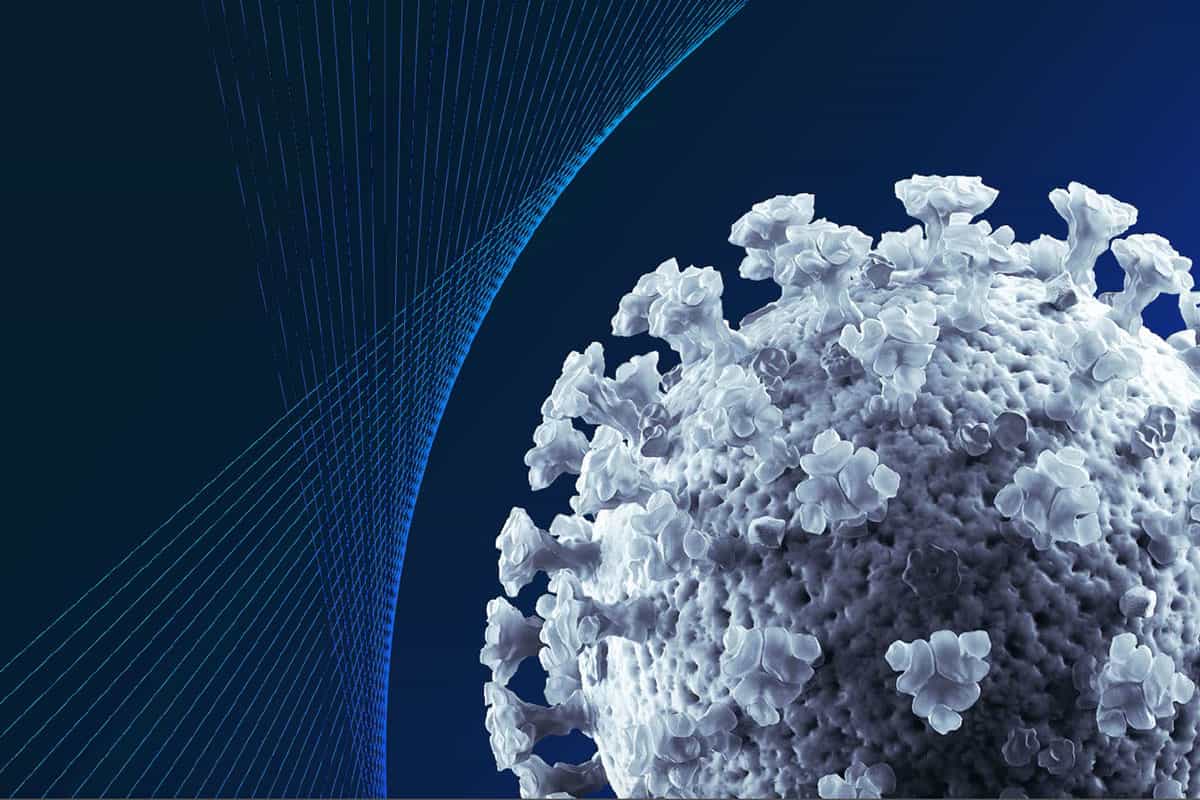 Everything was going good, everyone's life, business and world was busy in many things, suddenly the hurdle came in between and things changed in such a way which was not expected by anyone.
Corona Virus is a hurdle which stopped everything and forced everyone to stop the day to day activity or forced to changed the daily activity was made the drastic change in everyone life. Corona Virus is also known as Covid-19. This is the most adverse effect which humanity is facing in the ear of technology, what we think about our self and this world is completely changed due to covid-19.
Covid-19 is not only affecting the life of the humans but it is affecting the economy of the developed and developing countries as well. Irrespective of developed and developing countries all are facing the economic worries which may be harder in the future. Ecommerce is one od the industry which is getting affected by covid-19.
Not going where this corona virus comes from and what is the cure of this most dangerous virus lets discuss about how corona is affecting the world economy.
Affected Sectors due to Covid-19

Originated from one the developed country and hampered many people around the world and affecting the world economy as well. Let's take a look which all industry are getting affected due to this pandemic.
Travel Industry
Travelling is considered is one the best stress buster that's why travel industry is on the flourish mode. People love to travel to another country however due to covid-19 people are not moving within the country and not to another country as well. This non movement is denting the travel industry. Most of the country is going into isolation due to security reason and taking precautions so that virus affected people should not enter in their country.
Automobile Industry
Covid-19 gave new term to this world and that is Social Distancing, when people are keeping distance to each other they can't work together and in automobile industry people have to work together to make the cars. When social distancing is there no one can work together on the same platform. Automobile industry is one of the industry which is getting most affected.
IT Industry
This is the the most prominent industry in the world and making goof share in world economy. If the economy is down there will be no big contracts will be roll out and many companies will try to money save as much as possible, if IT industry collapse than any other industries wil also get affected an IT is making run others industries smoother.
Entertainment Industry
This is again an important industry which will get affected by covid-19, entertainment industry depends on on the crowd, due to pandemic all cinemas and sports stadium are closed and all festivals are cancelled or postponed. All the restaurants are closed which is badly impacting the business and people have to pay for the expenses from the pocket. Pandemic made people to seat at home and left all the way of entertainment behind.
This virus is dangerous and will contagious, human interaction is still dangerous , business can't be return to normal until this pandemic is there.
World Stock Markets are going down be it US Stock Market or Japan Stock Market; everything is going down as the day passes.
Still there are some businesses which will not be impacted negative that bad, let's discuss such business which is going on and serving the customers with their needs.
Sectors Not Affected due to Covid-19
There are few sectors which is not affected so badly doe to covid-19, let's take deep look into those sector
Online Shopping
Comparatively new and booming sector which is soon take over the business world, ecommerce sector is not affected that badly, as people are at home or in quarantine they can't go outside to buy grocery and daily needs. Now the online shopping comes in picture where in people can order online and like before they can get the orders on their door step, the only difference is you can order only products relegated to daily needs. People are downloading the grocery app very rapidly that's shows people wants to buy online at this stage.
Online Food Sector
Covid-19 forced the people to stay at home any many people who moved out from hoe to earn the bread and butter and there are many bachelors who are not able to cook food regularly, in this scenario online food service takes place and they are delivering the food to all needy people and showing that virus is not affecting the online food delivery that bad.
We can say that Covid-19 is pushing many industries to go Online as people are at home and in the crisis they want things to be delivered at their door step.
Health Care Sector
NO matter what id pandemic is there or not health care sector is always a flourishing sector. During this crisis the health care is going to boom as people need medicine and mask. Many big companies are manufacturing the mask and ventilators to flight with this pandemic and any pharmacy giants are trying to develop the medicine against the covid-19.
How to Over Come from this Crisis
Everybody knows that this is hampering the life we used to live and the way we used to do business. There are ways business can still survive in this crisis situation. Let's take a dig into such ways
· Connect with the customers
If you receive any order during this tie and it is possible that may take time to fulfill the order, in that case you need to inform the customer well in advance that delay may happen and communication is clear, customer will be able to understand the condition.
· Alternative Options
While doing business keeping an option is very important, if you have to deliver any order and due to some unavoidable issue you or your supplier doesn't have that product than you might have to get in touch with alternative supplier to fulfill the request.
· Maintain good stock
There might be some products which Is a always is in demand, keeping the goof stock of that product will help you in this crisis time as you don't have wait for retailer to fulfill that order.
· Core Business
If you are managing 2 or 3 business and you are getting goof revenue from that business than you must concentrate on that business as it will be consider you r core business? Not paying attention towards your core business might be a fatal for you.
Conclusion
This is a tough time for everyone and people are scared due to this virus and taking all kind of precautions. This is a big threat still it's a manageable with proper management and skill. Not looking only towards the negative side there is one very positive effect of covid-19, the environment is free from pollution and rivers are free from dirty water and there is more cleanliness around as people are at home. So we can say that Covid-19 is bad but good in terms of environment.