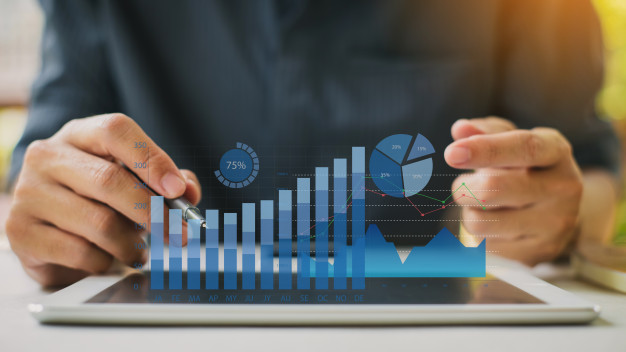 Before I start, I hope you and your family is safe and sound during this pandemic.
Now each and every county is going through from a crisis and that crisis is nothing but Covid-19 or Corona Virus and not a single is spared by this deadly virus. It affected the daily routine in such a way that no one will forget this time till the last breath.
Not the day to day was affected by this virus but the businesses also got severely affected and almost all whole business world is complete stop and due to that also life got affected.
However, one industry is there which not complete affected due to pandemic and that is Ecommerce and almost all ecommerce commerce are serving the existing and new customers, ecommerce companies are serving the customers with the essential products which is required in everyday's life. Let's take a look how the ecommerce companies are strategize there marketing plan.
Marketing Plan during Pandemic
·

Read Consumers Behavior
During this time customers are interested in buying those products which will help them in keeping the safe and sound like products related to hygiene and food products.
Everywhere is lock down shops are pen for specific timing and people don't to go outside in that time if ecommerce companies focus on supplying the basic need then there are chances that companies will get the good business.
·

Adjust Online marketing Strategy
If this pandemic affected your business in the same this pandemic affected your audience or customers as well, earlier they might interested more in non-essential things but now they want only essential products and services.
Distribute your content which is emphasizing more on essential products and update them you are available with essential goods as well.
Plan and implement the effective strategy of email marketing as people are at home and chances are higher that they will check the email and respond to that promptly.
If you help the society during the crisis customers will remember you business and post lock down they will likely to buy products and services from you due to goof work and support during the crisis.
Like you can distribute food to needy people and distribute the sanitizer and while delivering the products as a good will gesture you can give small size bottle of sanitizer, all such activities makes your goodwill in a very positive way.
·

Take the Marketing to the Television
Before this pandemic and post pandemic TV commercial will always be on the top for the marketing, have you ever thought the television ads are nor relevant but now a day's ad on television and on FM radio is one of the best way to reach customers as everyone is at home and they spend more time in watching television or may be listening to songs on FM radio, make the most use of this two channels to reach the masses and this time you ads will be seen by many audiences.
·

Keep the Track of Marketing Activity
Whatever marketing strategy you are implementing its always good to keep the track of that as you will come to know what is working and what is not and what is not working you can make the changes so that it works work effectively.
This will also helps you to add few current trends in your strategy which will make your marketing more trendy and effective.
·

Plan for future Marketing Plans
Due to this pandemic the world is paused and nothing is working as it was working earlier, when this crisis will over then things will move very fast and companies get less time to plan the marketing plans.
If you think you are visionary businessman than you can use this time to make various plans for the post lockdown so that you have 2-3 plans in your hand and without wasting time you can implement and can check what is working and what is not, this aggressive attitude will give you edge over your competitors and you will stay ahead in terms of business and planning.
During this pandemic delivery boys are not available as it was available before this lockdown however you don't want to lose business and the best thing not to lose business is to do business in selected location and for that get registered to Google My Business.
Google My Business will tell people about your business if they search the services and products you are dealing with, this is a very good strategy to tap the new customers and serving the existing customers.
In this digital era most of the businesses ignoring the offline marketing however, offline marking is also a god strategy as not most of the businesses will use this and what no one is using is not always outdated.
If you get the e order and with the delivery boy you can send the pamphlet which will give the idea about the products and services you are offering and you can mention about the offers and discounts as well, during the crisis customers will remember you through offers and discounts and the way you are serving them.
Conclusion
During this pandemic what you will do will remember for the rest of you r life so make the most use of this tie to make better plan for your business and try new things as this is the best tie plan and implement new thing and you never know you ay innovate the new trend in the marketing.
No matter you are big, small or startup during t he crisis your marketing will make you brand and brand which people will remember for the long time as you serve them effectively and deliver the products and services as per their need and as per the need of the time.
So plan something which is as great as your business and best this crisis and make the better path for you and for your business post lockdown and remember we all will come out from this crisis very soon.
Happy Marketing and happy lockdown.