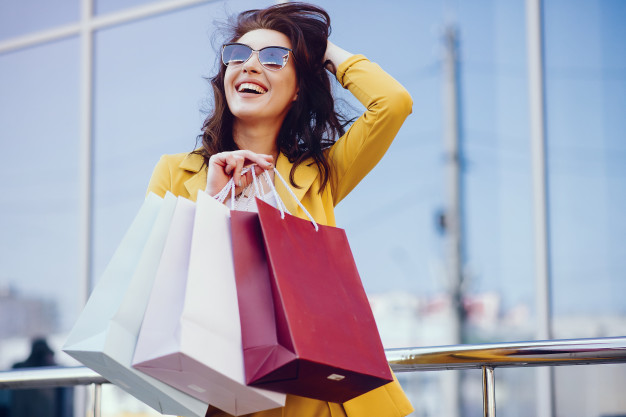 With technology simplifying more and more things every day, venturing into an online business is no longer as difficult and confusing as it used to be. And especially, when it's about opening an online fashion store, ensuring a whole new dimension of numerous possibilities for your business is very much possible by opting for the best ecommerce platform.
Simplifying your online fashion store venture further, here are a few ideas that can help you create a functional, effective, long-lasting and beautiful ecommerce website of fashion clothes and accessories in no time. So, without wasting any more time, let's just jump into the ideas to start your online fashion store today!
Decide On Your Niche
First and foremost, when you are planning about opening a fashion store online, you need to find your niche. Yes, selecting the right ecommerce platform will be of not much use if you don't do your homework, research the market well and know for sure that what type of fashion items you want to sell.
Remember, with the best ecommerce platform now being there, the task of creating an online store has indeed become easier; but it doesn't mean it won't need your dedication, time and hard work. And when your online fashion store is something that you do want to pursue in the long run, knowing what you should sell and want to sell is a must.
Choose The Right Platform
Believe it or not, but the way the best ecommerce platform will help your online business to grow and let you customize it as per your and your business's need, any random paltfo4rm won't do. After all, a great ecommerce platform resonates with various advantages such as easy administration to exemplary customer service, lesser downtime, easy navigation and many more.
Present Your Products Well
Presenting your fashion products properly is as crucial as choosing the right ecommerce platform for your online fashion store. Since just opening an online store doesn't guarantee sales, therefore; you need to come up with innovative and interesting ways of presenting your products.
For example, having your fashion products nicely photographed and accompanied with detailed yet short descriptions will sure to interest your audience in purchasing them. Giving your target audience an idea of how fashionable they will look in your fashion clothing will help in promoting sales.
Flaunt What Sets You Apart
Defining your USP is a must when starting your online fashion store. After all, considering the present online competitive market, you got to show what makes your fashion store stand apart from others. And that's where comes the importance of effective ecommerce marketing. Be it the unique organic fabrics of your fashion garments, or custom tailoring of them at home, you need to show your 'x' factor to your target customers through proper ecommerce marketing; so that they can easily understand what you offer and your competitors not.
Manage Your Inventory
Since inventory is a crucial component of your fashion ecommerce website, you must manage it well to ensure maximum success of your online fashion business. While understock can lead to frustrated customers; overstock can take a toll on your financial resources.
Hence, along with smart ecommerce marketing, you need to check back on your inventory regularly. Keeping it updated with the latest fashion trends, tracking your sales to determine which products you need to keep in your inventory more, etc. will help you ensure a well-organized inventory which will prove to be extremely efficient whether it's a big sale or periods of huge product demands.
Remember, just like establishing a physical fashion store with actual fashion clothing and accessories; creating an online fashion ecommerce website requires some planning, dedication, and ideas. And the ideas mentioned above are sure to help you get started with your online fashion store with minimal resources but maximum impact.