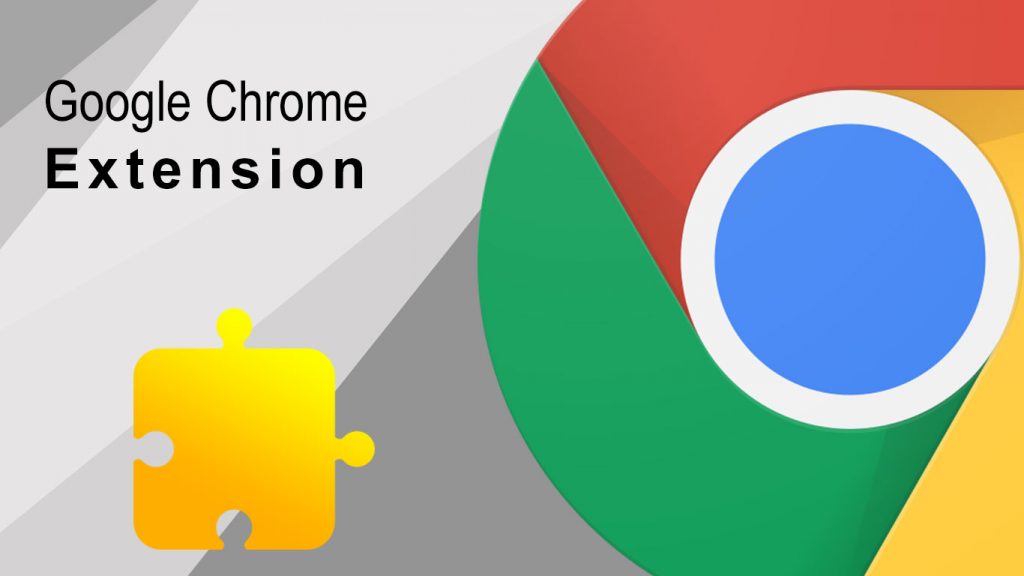 Google launched the Chrome 4 in 2010 and with that they launched the chrome extension and rest is history. Google Chrome Extensions are becoming very popular within the users and they are helping in many ways and making things easier
Google Chrome Extensions are very popular tools, its helps in improve the efficiency of the chrome browser, while using google chrome you just need to add the extensions as per your need and thins will be very smooth for you, there is google chrome extension Ad block which block all the unwanted ads while your browsing, now you can think how efficient google chrome extensions are.
There are any chrome extensions that are very much helpful in digital marketing, let's take a look some use full google chrome extensions for the marketing.
Google Chrome Extensions for Digital Marketing
If you are good at marketing then google chrome extensions will make you better and it will help marketer in many ways such as finding new customers, sharing the content and tracking the marketing strategies. Let's take a look some of the helpful chrome extensions.
When you write nay content and ready to publish your content however you don't want any kind of grammatical mistakes in it in that you can use this tool. The main purpose of the extension is to improve you wiring skills and edit your content in an effective way.
This extension do auto correction of the content like grammar, spellings and common issues and our content will be error free and ready to publish as no one wants to read the content which has grammatical errors, use Grammarly and write an error free content.
When you digital marketing and you want to check your performance and what is working and what is not working for you, to check all such important factors you can use SEMRush tool which is extremely helpful in many ways for digital marketer.
With the help of this extension you will able to check how your website is performing in terms of traffic and performance on google, you can also check the organic search, paid search and backlinks and keyword performance on the search engines and will make the better strategy, competitors analysis and their performance also can be tracked through this helpful extension.
We all know that content is a king and if your content is unique and effective they everyone will read it and share it however read and sharing of the content will happen only when you share the content in the revenant group of the people.
To write the effective content you need to know which topic is trending, buzzsumo will help you to find on which topic people are writing and what people are reading now a days. Buzzsumo will also help you in searching the right group of people who may like your content. Buzzsumo will help you to keep a track on the performance of the content.
The best part of digital marketer is that they will always try new thing to check what's working and what's not, for that Save the Pocket is the best tool. This extension will help you save something important for the future purpose.
If you are reading the article which is explaining something new in digital marketing then and right now you are doing something else and you have plan to implement that new concept after few days in that case you can save that valuable piece of information with the help of save to pocket and use it for future implementation. This can extremely helpful in preparing the future digital strategy.
In Marketing if something is short and simple will always work better, this is a base line of the marketing. What bitly is doing wheat ever content we publish on the website and if we have to share that content we need a shorter link for that, Bitly create the short link and we can share that link easily and if the link is short readers will likely to click on that link.
If the link is short than you can share easily and at some applications character limits are there so there sharing is more simple and helpful. BitLy will also help you in creating the social strategy where in you can find ways to engage customers.
This is one of the most important tools for digital marketer. Digital Marketer works on the ranking of t he keyword if you have some tools which gives you the ranking of keyword approximately then it's always good. It gives you the search volume, average CPC, how many ads are running for that keywords and they provide the data from 16 different websites.
There are many paid version of the service where in you can check your keyword rankings and many other things like search volume and trending keywords and with the help of this we can improve the content as well. Earlier keyword everywhere was free of cost but now its not free and have to pay to use it.
Digital Marketing needs lots of research to see what new in digital marketing and what stop working is and what is working for what. When you check all these information you will feel that its too much to save.
With the help of liner you can highlight the important information and save it for the future reference and when the information is required we can find it easily and refer the same.
·

LinkedIn Sales Navigator
Every company wants to sell more or to serve more to earn the market and to earn more revenue. LinkedIn Sales Navigator will help you if you are trying to sell goods and services in B2B sector.
Sales Navigator will help you find the profile which may be interested in your products and services. It shows all the relevant profile in a very short like company, post, city, shared connection and the mutual groups and based on this information you can decide if you want to pitch your product and services to this profile or not and if you want to send the mail to this profile or not, such information is enough to take the proper decision.
This can be one of the most important extensions for the digital marketers, as this will help in many ways to post the content on social media.
This extension will help in scheduling the post of the various social media sites and also helps in checking the performance of the post. Just schedule the post for the various sites and rest is assured and you don't have to go to various sites to post the content and this will save the precious times.
Conclusion
Google Chrome Extensions help the marketer in many ways; if we know how to use it the extensions will be boon for the marketers. Extensions give the edge while browsing and helps in any things effectively.
There are any marketers who are good with marketing skill and google chrome extensions will help you to sharp the kills and makes you the best marketer, without the tools working effectively and up to the mark is difficult.
A craftsman is as good as his tools.