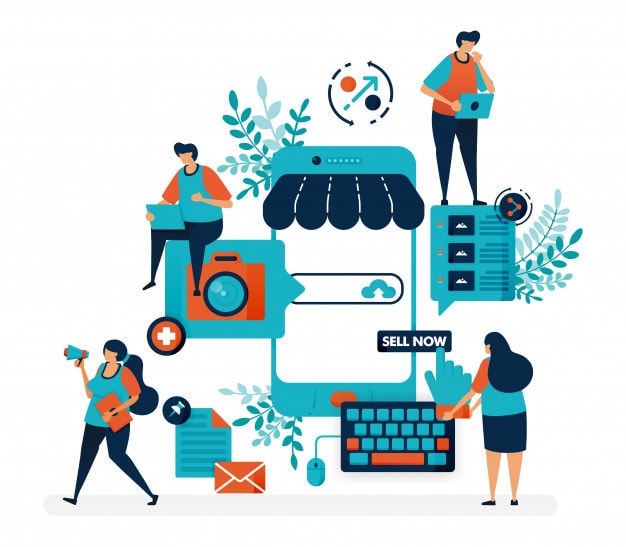 When it comes to ensuring the success of your ecommerce website, choosing the best ecommerce platform is critical. And as now there are many robust ecommerce offerings, selecting the right one can not only be a confusing task but also a difficult one.
However, if you possess the right knowledge about the various ecommerce platforms and what to look for in a platform of ecommerce for business to consider it to be the best amongst all, there's no stopping you from taking this significant decision wisely.
Is there anything like the best ecommerce platform at all?
Among all the things that you may need to turn your ecommerce website in India into a successful and sought-after one, choosing the right ecommerce platform is certainly on top. Hence, with ecommerce in India being on the rise tremendously, more and more people are searching for the best platform to build their online retail business upon.
But there is no shortcut to it. The best platform of ecommerce in India is the one that successfully fulfills your business requirements and delivers the expected results. Just because a platform is popular or trending doesn't mean it is the best ecommerce platform. Unless until it adjusts with the pace, objectives, and goals of your business and matches the technical expertise of your team, it is just another ecommerce platform.
Why you should always opt for the best platform?
When you choose the right platform of ecommerce for business, navigating through the challenging landscapes of ecommerce becomes simple. Plus, it also automatically ensures maximum growth and customer engagement while reducing the risks of wastage of money in lengthy development time and lost revenues.
What are the different types of ecommerce platforms?
To select the best platform here are the different platform types you should immediately know about:
Traditional platform: Here you have to buy a license fee upfront on top of which developers build and customize your ecommerce website. The license fee needs to be annually renewed. E.g. Oracle Commerce, Kentico etc.

Open-Source Platform: Similar to a traditional ecommerce platform, here don't have to bear the upfront cost for buying a license but for upgrades, initial developments and migrations. E.g. Magento.

Cloud Platform: Here some open source and traditional platforms are bolted to create a hosting system. E.g. Magento Enterprise Cloud, Volusion, etc.

SAAS Platform: Built on a single code base, SAAs ecommerce platforms can be utilized for a monthly fee that usually covers maintenance, upgrades, security and server use.

Build your ecommerce platform: Here, you need to hire a professional who can externally and internally develop the type of ecommerce platform you want. It is ideal for ecommerce website in India with specific requirements that other ecommerce platforms fail to meet.
Tips that can help you choose the best ecommerce platform
Some of the Do's and Don'ts tips that can guide you to opt for the best platform of ecommerce for business are:
- Check if the ecommerce platform you choose comes with the technical expertise and experience your online business demands.
- Find out whether the selected platform is SEO friendly or not as having SEO comprehensive features is a must for high ranking in Google's SERPs.
- Since ecommerce platforms take payments actively, ensure the platform's compliance with necessary security protocols.
- With the number of mobile shoppers growing exponentially, the best ecommerce platform in India will always offer mobile-friendly themes.
- Choose an ecommerce platform that helps you grow not only today but also tomorrow.
- Find out whether the platform comes with a conversion-boosting conversion-optimized template or not.
- Consider how the ecommerce platform that you've selected will interact with your existing systems for business processes and backend data sources.
- Do your own research before finalizing any platform; don't just follow the hype.
Yes, choosing the best ecommerce platform may not be as straightforward as it seems. But if you carefully follow the tips mentioned above, you can not only select the ideal platform of ecommerce in India but can also enjoy the unlimited benefits that the right ecommerce platform has to offer to an online business.