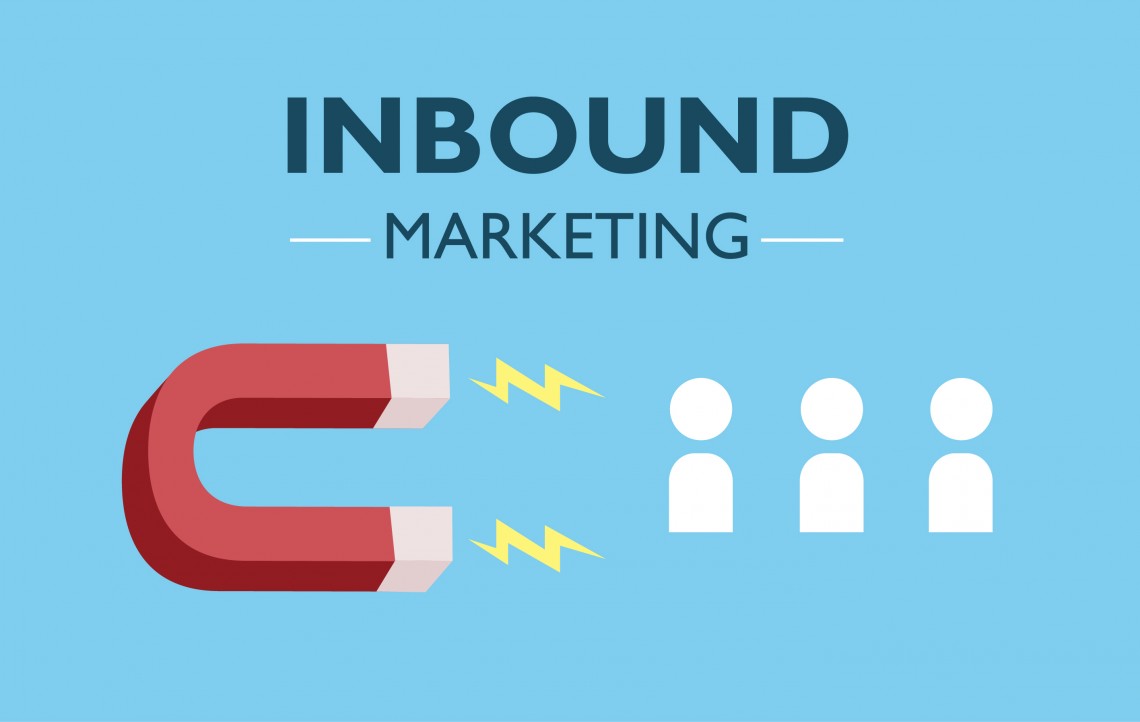 We can say that marketing is a big tree which has many branches and all the branches are helping the businesses in some or the other way. Marketing has so any option from high budget to low budget and from big companies to small ones and for startups as well.
Marketing has two types Push and Pull Marketing rest all comes under these two, inbound marketing is a part of pull marketing, now a day's inbound marketing is very popular and it is giving good results to the marketer. Let's take a deep dive into the world of inbound marketing.
What is Inbound Marketing?
What is Inbound Marketing, it's a process of attracting the existing customers and prospect customers to the website using various tactics such as content marketing, social media marketing, SEO and email marketing, to make them aware about the brand and attract the business opportunity.
In Out bound marketing we find the customers and inbound marketing we always make sure that we are easy to get found by customers. Inbound marketing helps in building the trust among the potential customer and improves the user experience by giving t hem the relevant content through email marketing, blogs and via social media.
In inbound marketing you can use different ways and types of unique content to attract the potential customer on your website however just attracting is not enough we have to help them and give them the information them about our products and services so that they can get convert into the customers and start using our products and services, once converted we have to delight the customers so that they keep doing business with us.
Types of Inbound Marketing
Inbound marketing is helping the businesses in attracting the potential customer for generate new business opportunity and for that company uses the various types of inbound marketing, let's take a look at some of them
SEO is a process which helps you to rank higher on SERP, website get the higher ranking if they matches what searchers are looking for. SEO helps the website to be found organically and we don't have to search however, the searches will search us will reach to us, SEO is all time favorite to capture the quality leads for the business.
Blogging is one of the important parts of inbound marketing, we create the high quality and relevant content, and we can use the blog to get the organic traffic through search engines. Blogging can be more precise and more personal towards the reader's and readers soon feel the connection with the company and get converted into customers.
This is the best way to update the customers and regarding the products and services you are offering and best way to get connected with the customers. Email marketing helps business to get more visitors on the website.
All most all the companies have social media presence and they are distributing the high quality blogs and images to attract the potential customers so that they can be our customers. This is the biggest platform to attract would be customers and delivers them whatever they are looking for.
PPC or pat per click is similar as SEO which is based on keywords and to get the visitors we will pay for keyword which will match the search query and it is the one of the best form of inbound marketing as PPC also attracts the visitors to the website.
Advantages of Inbound Marketing
Inbound Marketing is extremely popular among the marketers as it gives results let's check out some of the advantages of inbound marketing.
When running a business what comes in mind is cost of any activity, inbound is very cost effective and it can generate the high end leads which has higher chances to get converted, to start with inbound marking you need website, blogs and social media and online advertising platform and all mentioned are very cost effective and help the companies to acquire high quality leads.
·

Generates Relevant Leads
One of the major advantages of inbound marketing is it can generate quality leads, we attract the potential customers through SEO, email marketing and blogging and potential customers comes to our website searching their query, they comes to us only when they are interested in our products and services.
Inbound marketing helps in building the trust among the potential customers as you are trying to solve their queries through blogging and images, they are coming to you searching the answer of their questions and once they get what they are expecting they gain trust on your company and start looking at your business in a very positive way, we are not doing any push marketing however, we are pulling then towards us that's the first step towards building trust.
·

Increase Visibility and brand Awareness
All I inbound marketing activity takes places on online platform which makes easy to get connected with the new market and make them aware about your products and services, online platforms makes this world a small place. If you share your quality content on social media the readers will react on that and share your content in their circle this will helps you in increasing visibility and helps in brand awareness.
Any industry experts says that outbound marketing is dead however inbound marketing is still popular and giving the expected results. Inbound marketing happens only on online platform and online is the best way to get connected with the potential customers and in future inbound marketing will become more popular and companies will show more trust on inbound marketing and that is why its log lasting.
Conclusion
Unlike outbound marketing, inbound marketing is giving the better results and that's makes inbound marketing more popular to generate leads and to generate leads for the business opportunity.
Inbound Marketing helps in generating high ROI as customers will come to us and we don't have to search them, companies are still investing in inbound marketing and taking the help of automation for the inbound marketing. Inbound Marketing has a great future and will become and more popular day by day and will be remember as the trusted partner for the business.