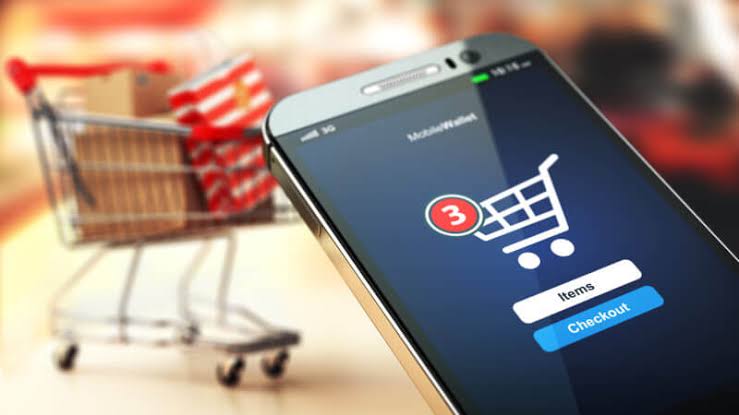 The use of eCommerce mobile applications has increased at a tremendous pace in the past few years, finally resulting in almost everyone using them today. Yes, in this era of smartphones, eCommerce mobile applications are one of the best ways to boost your company's sales. However, in order to get maximum sales results, such mobile apps need to be perfectly designed and offer maximum functionality. And here's everything you need to know Ecommerce mobile app development to see your brand sales increasing!
Ensure Uncluttered and Simple Interface
The screen size of mobile phones is a lot smaller than laptops or desktops. Hence, when you design the UI (user interface) of your business mobile app, keep design simple that it is easy to understand easy to buy something. Create an uncluttered layout with highlights on your most popular or latest products or, if needed, opt for a professional eCommerce app developer to create an intuitive design.
Offer Great Images of Products
Unlike texts, visual information is processed a lot faster by human minds. Images playing a significant role in your mobile eCommerce app, make sure you add high-quality great images in your eCommerce app site. A professional eCommerce app developer includes mobile responsive yet high-quality images to prevent slow image or application load time on smartphones.
Keep The Security Level High
Ecommerce means asking for various personal and financial information of the users. Having access to such information comes with the responsibility of keeping them safe and secure. Whether it's the bank details of the user or the address, or debit/credit card info, make sure there are no loopholes in the data security part during your Ecommerce mobile app development.
Have Social Media Integration
Social media integration is a must for every eCommerce app, whether you develop it by yourself or through a reliable and professional Ecommerce mobile app development company. Offering the users to skip the registration process and to use their social media accounts to access your eCommerce app will automatically ease and boost the login and signup process.
Keep Navigation Consistent
To ensure a smooth and easy mobile app navigation for the users, position your menu clearly and consistently throughout your eCommerce app. During your eCommerce mobile app development process make sure your eCommerce app menu list contains categories or sections that are most important and are written in one word that makes it easy for the users to understand what's under them.
Ensure Easy Checkout Process
The complicated checkout process always leads to cart abandonment. When it's about your eCommerce mobile app, make sure to keep the checkout process direct, clean and easy. Make your eCommerce app more preferable to maximum users by offering all types of transaction/payment alternatives along with an inbuilt mobile wallet system if possible.
Conclusion
Introducing great eCommerce mobile applications is essential to stay ahead in the present day competition of securing maximum online sales. So, keep in mind the above-mentioned A-Z guide or simply opt for a professional eCommerce mobile app development company to see your online business grow.