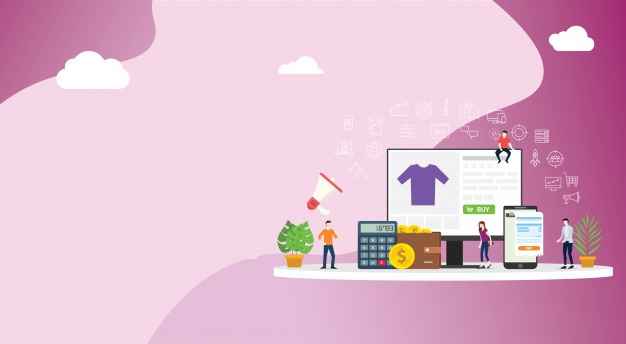 Thanks to eCommerce websites, that the Internet has turned into a huge marketplace today. With more and more people now preferring to trust and buy from eCommerce sites, setting up an eCommerce site has become crucial for every business. Do you want to launch your own eCommerce website? Well, then know that it requires a lot of work. However, here's a detailed guide that can help you in designing and setting up an effective eCommerce site with the best eCommerce platform. So without further delay, let's get started!
Select The Right Ecommerce Platform
In order to succeed in the eCommerce business, what you need is the best eCommerce website platform. While there are a number of such platforms available, due to too many options, choosing one can be difficult. Therefore, to choose the best eCommerce website platform, consider the price, the ease of use, the customer support, the plug-in options and the themes it has to offer.
Set Up the Ecommerce Website
After picking the best eCommerce website platform, the next thing is setting up the website which is pretty easy. All you have to do is create an account, fill up your name, business name, business address, billing info, and other sections. Once the account is created, get familiar with the interface and carefully take care of the store management tasks under the store-front builder section that includes managing or adding product pages, payment processing, inventory, shipping, etc.
Choose an Effective Template
Either hire a professional like e-commerce website developer in Pune or select from the paid or free templates available on the platform to give your eCommerce site a simple yet engaging look. While selecting an eCommerce website template, make sure to add a quick view buttons, keep the banner smaller and avoid ghost buttons or transparent buttons with a thin outline to ensure a great search experience for the users.
Create Nice Product Pages
Once you're done with choosing the right eCommerce website template for your eCommerce site set your approach for how you want to sell your products and create straightforward and easy to understand product pages. Include quality images with proper optimization and short yet catchy titles and proper descriptions.
Add Important Features to Your Website
An ideal eCommerce website not only offers an impressive range of quality products but also is easy to use and purchase. Therefore, according to your eCommerce business type, choose different effective plug-ins for required website features to ensure a smooth online experience to the users. Some basic plug-ins that you may need are plug-ins for live chat, product information, and shopping cart features.
Make Sure, You Optimize Your Website
To ensure great user experience and maximize the performance of your eCommerce site, opt website optimization is a must. Opt for professional help like eCommerce website developer in Pune or do the conversion rate optimization or CRO by yourself. Though the process may take time, the results are certainly worth the effort. Testing your eCommerce site's performance through CRO is the best way to avoid losing sales and diversions.
Conclusion
So follow the tips mentioned above or opt for a professional like eCommerce website developer in Pune and see your products reach more and more people with your eCommerce site in full effect!