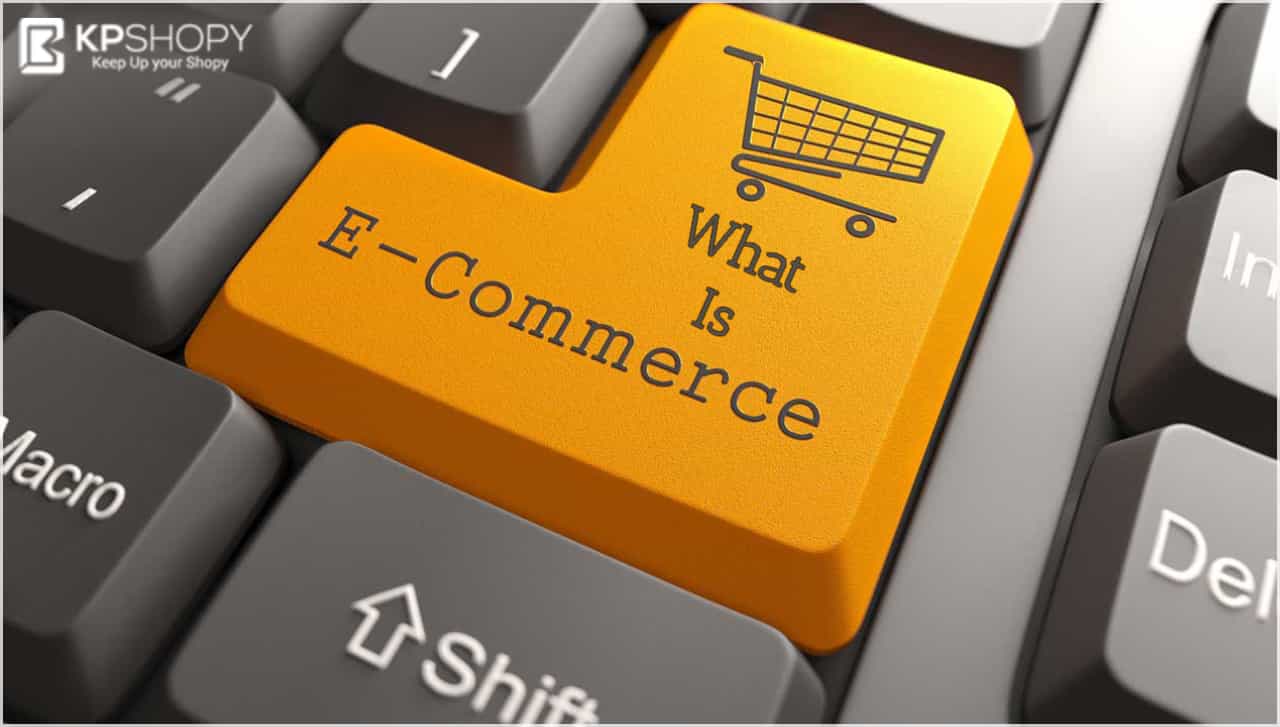 Are you eyeing on a completely hassle-free shopping experience? Or, Maybe you are on the lookout for a happening zone where you can put your merchandise and services on sale, that too at the least possible cost? Well, both ways you are looking at a multifunctional eCommerce store.
So, first things first. Let's start with deciphering the trend which the world knows and acknowledges as eCommerce.
What is Ecommerce
What is Ecommerce, from a technical point of view, eCommerce represents any type of commercial transaction you propose to carry on while utilizing the mode of the Internet. However, from a pragmatic point of view, it's much more than that. It's like the biggest phenomenon of this century. In a very simple language, Commercial Transactions Conducted Electronically On The Internet.
Ecommerce is definitely a miraculous way of adding up some extra lease of life to the business (products or services) that you run. Major business houses and countless commercial entities are resorting to the use of eCommerce portals as they invariably find it to be a perfect place to take their respective products as well as services off the ground.
To make it work, all they have to think of is a bit of a digital campaign. With the campaigns taken care of, you are good to go. The best part is that these digital campaigns can be run in half the price of a full-length advertising and marketing initiative. So, it's quite evident that e-commerce is the gateway to a huge range of profit margins.
If you have already started thinking about how you can proceed with an eCommerce portal, you should spend some time to uncover some of the crucial details of the phenomenon step by step.
Types Of Ecommerce


When we think about eCommerce we only think about buying goods & services with the help of the internet. We never thought our online transaction fall under which type of eCommerce category. There are 6 types of eCommerce, all of them refers to different buying dynamics & here is a list.
Business-to-Business (B2B)
B2B eCommerce represents to all electronic transaction for goods & sales that are conducted between two business entities. This type of eCommerce tells the connection between the maker of the product & the wholesaler, who sells the product to the end-users.
Business-to-Consumer (B2C)
This is the most common or most used type of eCommerce. B2B Ecommerce shows the electronics business relationship between the business & the end-users. Why we are saying this is a very common type of eCommerce because it allows customers to buy products at the best available price. B2C helps the business to maintain a good relation with the customers.
Consumers-to-Business (C2B)
Not a very common type of eCommerce, C2B occurs when consumers give their services or product to the business entities. The best example of this is a freelancer who can provide his web development or Digital Marketing services to any business.
Consumers-to-Consumers (C2C)
This type of eCommerce represents all kinds of electronic transactions between the customers. Transactions like money transfer come under this type of eCommerce, where we use a third-party platform to complete the transaction.
Business-to-Administration (B2A)
This type of eCommerce gives the insight about the transaction between the business & the administration. Many services fall under this category such as employment, social security & documentation.
Consumers-to-Administration (C2A)
Again a popular type of eCommerce, which tells about all the electronic transaction between individual & public administration. The best example of this type is tax-Filling & Health Care.
Benefits of Ecommerce
The rise in an eCommerce transaction helps many people as many jobs were generated & it provides benefits to those who are involved in eCommerce transactions. More people prefer to do transaction online as it saves time & money as well. Many businesses are getting benefits due to eCommerce such as fashion, food & services industry.
Businesses can acquire customers in the new market & can generate more revenue. Any person with the help of the internet can search for many things & can buy products & avail the services just sitting in one place. One of the best benefits of eCommerce is, there is no geographic limitation. Many brands are online now & people have reached to certain brands just sitting at home. In a brief we can say that many people are getting the benefits of eCommerce is many ways.
Applications of Ecommerce


Now let's discuss the few common applications of Ecommerce, here is the list
Retail & Wholesale
Ecommerce has a number of applications for this sector & helped this sector in many ways. B2B, B2C the transaction comes under this, mobile commerce & E-Payments are the best know the application for retail & wholesale.
Online Marketing
This helps in collecting valuable data such as consumer's behavior, needs & buying patterns. It helps in making effective marketing decisions such as improving the product, deciding the price & developing & maintain the relationship with the customers.
Online Booking
One of the very common applications of the eCommerce which is done by every one of us, such as booking tickets & hotels. This feature helps aviation, hotels & tour operators in the most effective way.
Digital Advertising
Publisher & Advertiser gets most of the benefits of online advertising. Online advertising can be done in various forms such as search engine marketing, social media ads & so on.
Online Auctions
With the help of eCommerce technology, auction houses can get many people from various locations to the platform for trading various items. More people can take part in auctions now just because of e-commerce & its applications. The best example is bidding of the front row tickets with extra leg rooms that can fetch more price.
How to Start Ecommerce Business
If you want to know how to start an eCommerce business then the process is very simple, as starting an eCommerce business is very easy. Before you start your eCommerce business, here are a few steps you need to follow
· Name of the business
· Registration of the business
· Applying for the business license
· Applying for other relevant documents
· Find the vendors
· Logo Creation
· Website Development
Conclusion

According to market speculations, global eCommerce sales are anticipated to reach a whopping $27 trillion in the year 2020. Thus, it can be inferred that eCommerce is an upward trend.

I hope you have found the discussion fruitful. What would be your take in this regard? Do share your thoughts. Keep following my posts to learn more about e-commerce and its ever-evolving virtual landscape.