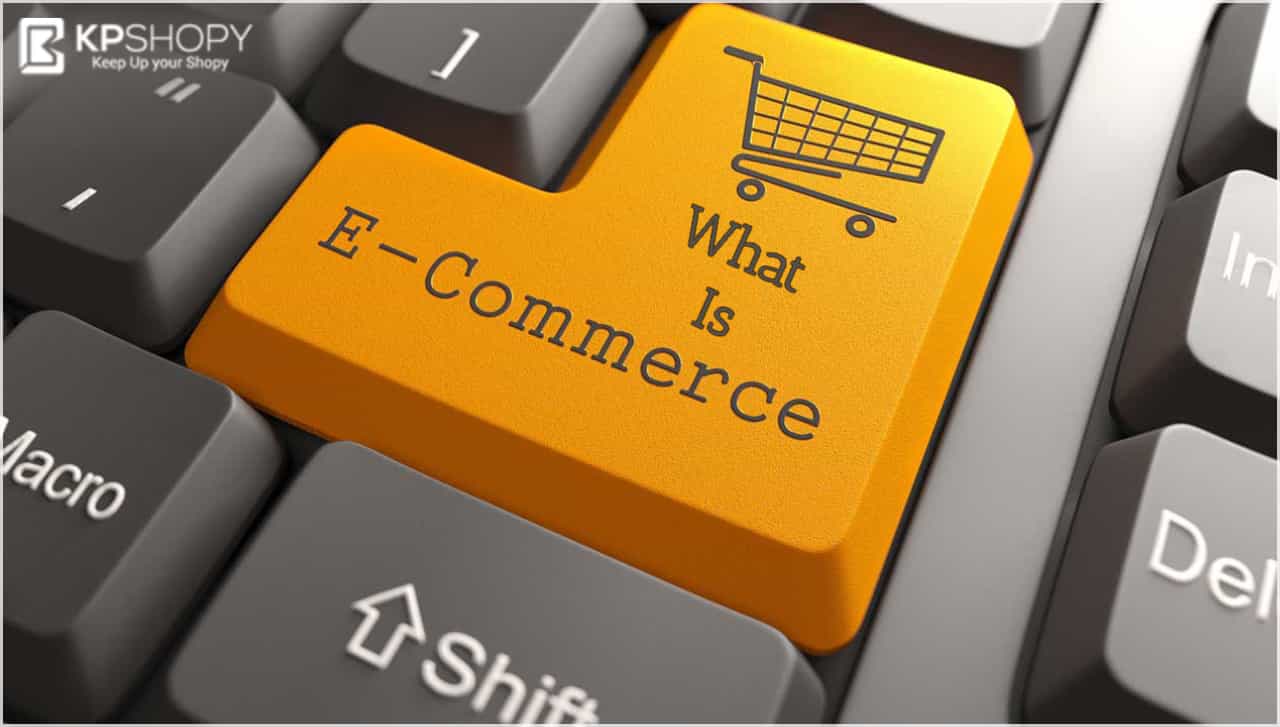 Are you eyeing on a completely hassle-free shopping experience? Or, Maybe you are on the lookout for a happening zone where you can put your merchandise and services on sale, that too at the least possible cost? Well, both ways you are looking at a multifunctional eCommerce store.


So, first things first. Let's start with deciphering the trend which the world knows and acknowledges as eCommerce.

What is it essentially?

From a technical point of view, eCommerce represents any type of commercial transaction you propose to carry on while utilizing the mode of the Internet. However, from a pragmatic point of view, it's much more than that. It's like the biggest phenomenon of this century.


Ecommerce is definitely a miraculous way of adding up some extra lease of life to the business (products or services) that you run. Major business houses and countless commercial entities are resorting to the use of eCommerce portals as they invariably find it to be a perfect place to take their respective products as well as services off the ground.


To make it work, all they have to think of is a bit of a digital campaign. With the campaigns taken care of, you are good to go. The best part is that these digital campaigns can be run in half the price of a full-length advertising and marketing initiative. So, it's quite evident that e-commerce is the gateway to a huge range of profit margins.


If you have already started thinking about how you can proceed with an eCommerce portal, you should spend some time to uncover some of the crucial details of the phenomenon step by step.

The eCommerce

market in the world and India

Ecommerce is not limited to the Indian marketplace. It's actually a global phenomenon. No matter which part of the world you are presently located, you are sure to grab potential benefits if you choose to use the virtual place for commercial transactions. The market is predominantly strong both in India and abroad. Taking the global perspective into account, you can perhaps deem the trend to be the Holy Grail of modern times. While talking about its growth in the Indian subcontinent, you must have noticed that the trend has gone past the previous security concerns which used to be stumbling blocks sometime back. Now, things are really looking up in India as well.

How it is affecting the business


Looking at the stupendous growth of the net the worth of eCommerce interfaces such as Flipkart, Amazon, etc it's surely a perfect podium that you can avail to let your business evolve as well as grow exponentially. It is to be noted that today a significant number of commercial transactions take place over various online interfaces. The sales margins are evidently growing stronger than they used to be previously.


If you are looking for some positive aspects of eCommerce, then you should be able to come in contact with many of them.


● As online shoppers, you don't have to be subjected to geographical limitations. The entire world would be open to you.

● The cost factors would be creative less trouble for you as well. While purchasing online through an eCommerce platform, you can get things at a comparatively lower price range.

● You don't need to spend money on traveling to the shop. On the contrary, it's almost like having the shop travel to you.

● Besides, there are always ways to curtail the price tagged on products. You can take advantage of discount rates as well as coupons which are available all throughout the year.

Negative Side

Everything has some dark shades about it. Maybe, eCommerce is not entirely ripped off glitches. However, they are comparatively meager.

One of the crucial drawbacks of the eCommerce portals are that you don't have the pleasure of the touch and feel of the merchandise you are planning to purchase. You have to rely on the images and visuals which are available on the website gallery. There are times when people tend to be a bit tensed about online payment modes. However, these are problems you can easily avert.

Conclusion


According to market speculations, eCommerce the business industry is anticipated to reach a whopping $4.9 trillion in the year 2021. Thus, it can be inferred that eCommerce is an upward trend.


I hope you have found the discussion fruitful. What would be your take in this regard? Do share your thoughts. Keep following my posts to learn more about e-commerce and its ever-evolving virtual landscape.