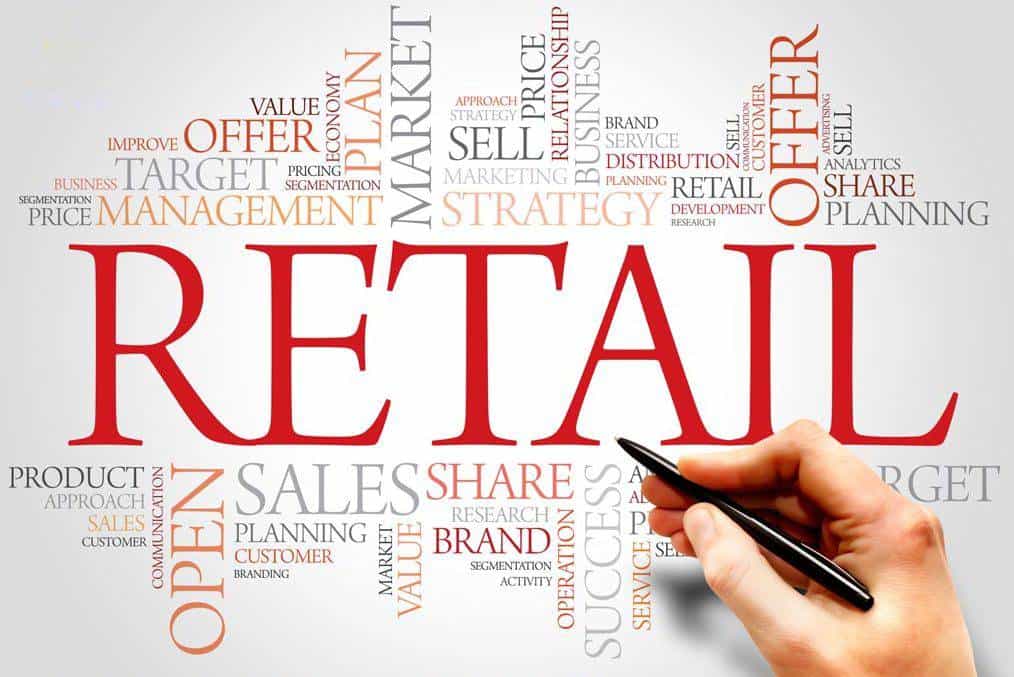 Retail is not new if we will check the history of retail we can find that it is as old as human beings. For the last many centuries the concept of retail didn't change. In ancient times people use to exchange cows & sheep's to fulfill their needs.
The proper currency transaction started way back in 3000 BC in Mesopotamia. The very first retail store was started in ancient Greece in 800 BC, in ancient Greece the concept of retail was developed. Since then many countries developed retail in many ways.
Let's take a deep dive into the world of retail which is a small word but as a concept, it is bigger.
What is Retail
Before we take a deep dive first lets us understand "What is Retail".
"Retail is the sale of goods and services to the end-users to make the profit. "
Retail can take place in-store & online as well. In another way we can say that retail is the final stage of the distribution where less quantities of good (& services) are sold directly to end-users for their own use. The term less quantity & directly to end-user makes the difference between retail & wholesale.
In Retail, one more is a very important & that is "Retailer" which starts the process of retail, so "What is Retailer" a retailer can be a person or business from which end users can buy the products. They are not the manufacture of the product however retailer buy the products from wholesaler, manufacturer & distributor & start selling to end-users. Retailers always sell the products in small quantities.
In Retail, there are 4 main participants
Manufacturer: Who manufacture the products
Wholesale: Who buys the order in bulk
Retailer: Who sell the products in small quantity
End-Users: Who buys from retail shops for personal use.
Types Of Retail Stores


We already looked at the history of the retail from barter to coin transaction. Now let's see what are the types of retail we come across on a day today.
Department Stores
A store where end users can buy different products under one roof, the products are arranged as per the category. In department store customers always get the various options for a single product, which can fulfill the needs of the customers. Start Market, Big Bazaar are a few examples of department stores.
Discount Stores
These stores are very much similar to the department store's only difference is all the products you can buy at discounted rates. In discount store products may or may not be manufactured by the discount store owners. Wal-Mart is the best example of discount stores.
Warehouse Store
A type of retail store where people can buy products in large quantities & that too in discounted rates. In such stores, items can be from various brands & may be from store owners as well. Tractor Company has such kind of stores.
Supermarket
Supermarkets are retail stores where a wide range of category products are available. Most of those products are of household items such as food, daily need products, groceries & baby products, such retail stores give more focus on FMCG products. D-Mart is the best example of this kind.
Specialty Stores
The retail stores where you get the product from the special brand & they don't sell anything apart from that brand or specialize category. Specialty stores focus on a higher level of customer satisfaction. Nike & Adidas are the best example of such stores.
Convinces Stores
Such stores you can find in your locality & they sell the basic products, they don't keep much of the product category. They keep 2-3 types of products & that too in a very less quantity. Such stores are found in every big & small country. They typically sell the products at higher rates as they have fewer customers. Indian Kirana stores are the best example of this type.
Shopping Malls
A market place where many retail stores are operating & selling their own products. there might be shops in the mall which sell various kind of products & brands. Shopping Mall is extremely popular in every country. They sell products which are less & high in terms of rates.
Ecommerce Stores
Now, this is big, eCommerce stores give he option to the customers that buy the products sitting at home. Ecommerce Stores are non-physical stores & affecting the retail industry if you don't get any product offline then you will get it online for sure. You can order the product & make the payment sitting at home only. The price is very less as compared to any other retail store.
Difference Between Retail & Wholesale
Whenever we buy products, we go to retail shops. However not much of the people thing about were these goods are coming from., What is the difference between retail & wholesale. In very simple words when we buy products in a small quantity for personal use that's a retail & when even any retail shop owners buy the good in bulk to sell further in a wholesale. B2B is the best example of wholesale & B2C is the example of retail.
Since the inception the only thing is constant in Retail is change. The way people are shopping affecting retail in many ways however the future of retail is strong & steady.


Future of Retail

The future of retail can be explained in the following points
Retail Sales hit $25 trillion US dollar
Retailer Spending higher on Ads
Bricks & Mortar shops still dominate the retail industry
Online retail shopping reached 14% in 2019
Retail sales go up day by day as shopping is one of the best things to do. People are spending more to buy their loved brands. Retailers are spending more money on the ads be mainly digital ads as people love to shop online. Since long brick & mortar dominated the retail business & since long it not changed & in the future also it is not going to change. Ecommerce is changing the shopping habits of the people now people love to buy & love to get the order delivered at the doorstep.
Technology is making a big impact on the retail industry as technology helps the customers to make the decision quickly. day by day technology is changing so the retail industry is also changing. Smartphones, Apps & Mobile Commerce is impacting the retail industry in a big way.
So we can say that the future of retail is bright, many changing factors are changing the retail industry & change in good. retail is everywhere & growing every day.
The software in the Retail Industry


High-end software's are changing each & every industry rapidly, the retail industry is also changing due to high-end software. Software is helping the retailer in managing the retail shop in an effective way. All size of retail business is getting the benefit out of the software be it a small business or big.
Software helping the retailers in managing selling inventory, purchasing inventory, paying to employees & other financial tasks as well.
Here is a list of few retail software
Retail Management Software
This software helps the retailers to manage the retail business in whole on a single platform, retail management software helps to manage from the sale to back end.
Retail POS Software
POS is one of the most important software in the retail industry. POS helps the retail establishment to track the daily transaction & processing of debit & credit card is much easier.
Ecommerce Platforms
Ecommerce platform helps the business to create online store & manage them effectively. Retailers can create online store for themselves & can get associated with other eCommerce giants to sale their products. Ecommerce platform has many features such as shopping cart, fraud protection & payment process.
Conclusion
Retail business is changing from barter to coin to online shopping. In retail there are many big names such as Amazon, Wal-Mart are they are changing the retail industry rapidly. Retail will be with us for longer & time but will have a changing face every now & then. In the retail industry, end-users are always in profit as retailers will always want to attract customers.
Technology helping the retails industry to become more sophisticated & more competitive. If someone is looking to create online store then choose the best eCommerce platform.